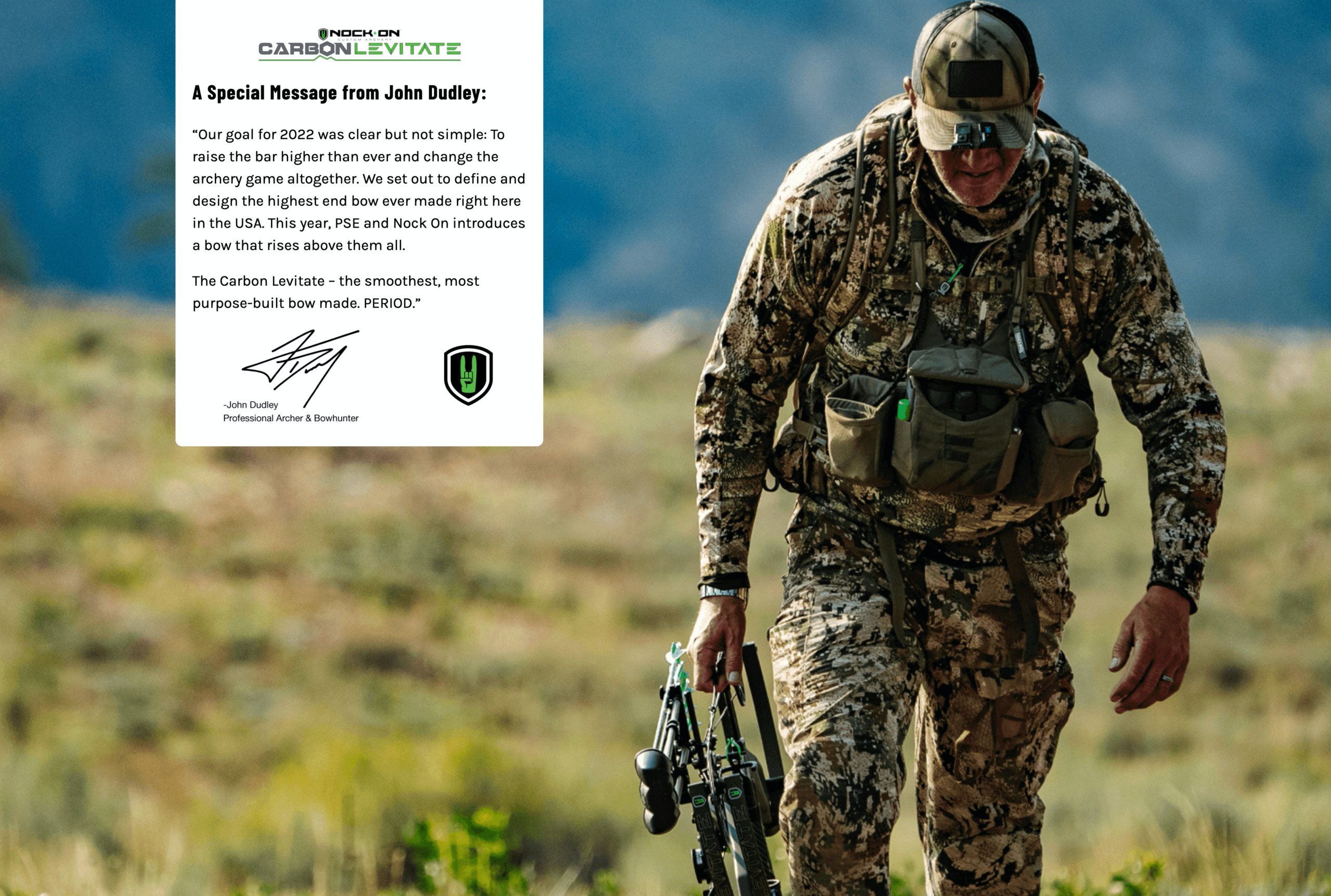 The NEW 2022 PSE Release Carbon Levitate
NOW IN STOCK – Visit our #DenverArchery Pro Shop
Please call ahead to demo to ensure we haven't sold out!
PSE is one of the nations largest manufacturers of quality bows
THE NEW E2 CAM
The all-new E2 Cam System is built on the acclaimed Evolve platform but has been significantly improved for greater stability, efficiency and accuracy. The overall width of the cam has been increased to create a more stable base platform reducing the potential for cam lean and improving cam tracking. The limbs and pockets have been increased in width resulting in the most stable, consistent and accurate cam system PSE has ever engineered.
The new E2 Cam is also engineered with a larger 5/8-inch, high performance bearing system. This new, unrivaled bearing system decreases friction for increased speeds while also increasing bearing durability by 4 times the standard bearing systems utilized in other cams on the market.
With a 348 FPS ATA speed rating on the LEVITATE, the E2 Cam has been uniquely designed to maximize speeds at every draw length. The let-off on the E2 Cam has also been optimized at each draw length position, ensuring you have a comfortable let-off.
SPECIFICATIONS
BRACE HEIGHT: 6"
AXLE-TO-AXLE: 32 ¼"
ATA/IBO SPEED: 348 FPS
LETOFF: 80-90%
MASS WEIGHT: 3.6 LBS.
DRAW LENGTH RANGE: 27½"- 31½"
DRAW WEIGHTS (LBS.): 60, 70, 80
LIMB BOLT TURNS: 10
CAM: E2
COLORS: Black, Charcoal, Green, Tan, Spec Ops*, Nock On*, Gunship*, Sandman*
*SOLID COLOR RISER WITH GORE SUBALPINE LIMBS